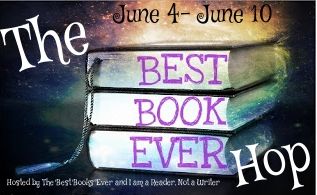 I'm excited to participate in this blog hop, hosted by I Am A Reader, Not A Writer and The Best Books Ever. Click on the picture above to be taken to the full list of participating blogs!
This is a fun hop, because all the prizes fit into the posted categories of Best Books Ever. I encourage you to explore the list and see if you agree with some of the choices.
As the prize this month, I'm giving away a copy of Diana Gabaldon's Outlander. I think it fits several of the Best Book Ever categories: Strong Female Leads (Claire... check!), Male Main Character (Jamie... swoon!), Best Love Story, Love Triangle, International Setting, Debut, Heroes (seriously, Jamie!), Time Travel, Historical Fiction, Emotional Stories, Books You Wish You'd Written, Books to Live In... Well, you can see why I think Outlander qualifies for this giveaway.
Here's the back cover blurb for this awesome book:
Claire Randall is leading a double life. She has a husband in one century, and a lover in another...
In 1945, Claire Randall, a former combat nurse, is back from the war and reunited with her husband on a second honeymoon--when she innocently touches a boulder in one of the ancient stone circles that dot the British Isles. Suddenly she is a Sassenach--an "outlander"--in a Scotland torn by war and raiding border clans in the year of our Lord...1743.
Hurled back in time by forces she cannot understand, Claire's destiny is soon inextricably intertwined with Clan MacKenzie and the forbidden Castle Leoch. She is catapulted without warning into the intrigues of lairds and spies that may threaten her life ...and shatter her heart. For here, James Fraser, a gallant young Scots warrior, shows her a passion so fierce and a love so absolute that Claire becomes a woman torn between fidelity and desire...and between two vastly different men in two irreconcilable lives.
Her husband is two centuries away, she is related to her lover's mortal enemy, and her neighbors think she's a witch. In this unforgettable novel of time travel, Diana Gabaldon fuses wry, modern sensibility with the drama, passion, and violence of eighteenth century as she tells the story of one daring woman and the man who loves her.
This giveaway will run until Monday, June 10, and is open to US readers. On Tuesday, June 11 I'll post the winner's name. To enter, use the Rafflecopter form below.
Good luck!
a Rafflecopter giveaway